Inspection Services
We offer the following inspection services and more:
*These inspections are optional and can be performed at additional cost. Some inspections/testing may be performed through a licensed affiliate.
Residential & Commercial Inspections
Foundations
Grading & Drainage
Roof Covering
Roof Structure & Attic
Walls
Ceilings & Floors
Fireplaces & Chimneys
Doors (Interior & Exterior)
Windows
Fireplaces & Chimneys
Garages & Openers
Porches, Decks & Carports
Heating, Ventilation & Air Conditioning Systems
Electrical Systems
Plumbing Systems
Permanent Appliances
*Lawn Sprinkler Systems
*Lead-based Paint Inspection/Testing
*Pools & Spas
*Well & Septic Systems
*Termite/Wood Destroying Insect Inspections
*Infrared Thermal Imaging
*Home Central Vacuum Systems
*Outdoor Cooking Equipment
*Outbuilding Inspections
*Chinese Drywall Inspections
*Invasive Stucco Inspections
*Moisture Meter Check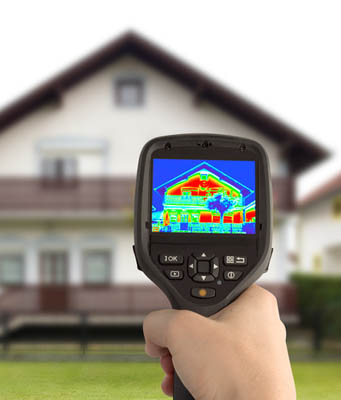 Infrared Thermography We use an infrared imaging and measurement camera that sees and measures thermal energy emitted from an object. This method is sort of an MRI for your home. Thermal (infrared) is light that is not visible because its wavelength is too long to be detected by the human eye. This is useful for detecting hot/cold spots in walls/ceilings & potentially detecting heat signatures from warm-blooded critters in your attic!
ALWAYS ON TIME | ALWAYS AN HONEST INSPECTION